At Natural Generation we are continually investing and improving all aspects of our business and services.
Our innovative approach has led us to partner with Gale Force Designs to solve the bedplate cracking issue on the Endurance E3120. With their industry expertise we have created a 60% stronger, more reliable and resilient design that comes with a 10-year warranty.
We have now replaced bedplates and shafts on over 70 E3120 models in our fleet, with many more scheduled for replacement in our in-house workshops.
These new upgrades have already shown positive results with the availability for these wind turbines increasing after installation.
Call us today to discuss your upgrade 01872 571 700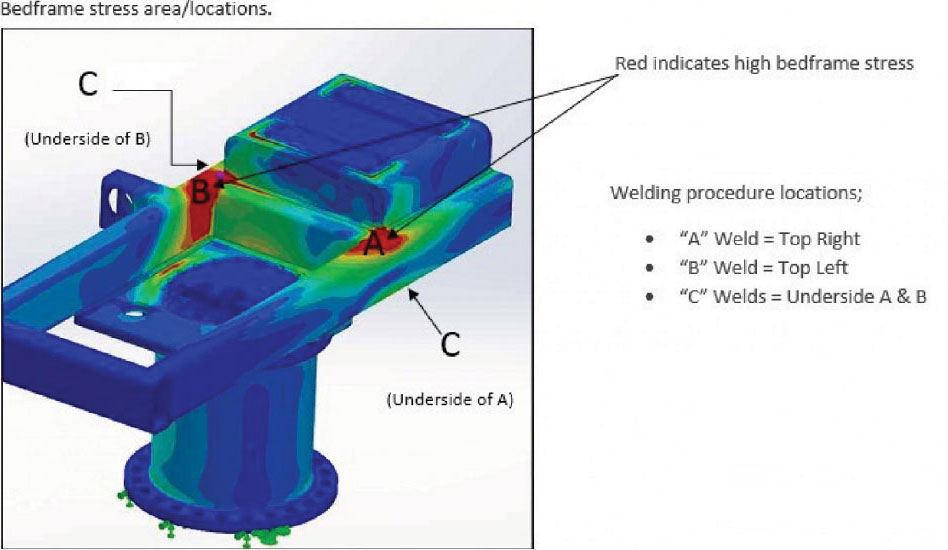 Due to uneven stress or bedframe fatigue, the E3120 bedframe design is not strong enough in critical areas to absorb the stress caused by the rota. A direct result of the design failure is cracking of the bedframe. The most common locations of these cracks are illustrated above in points A & B.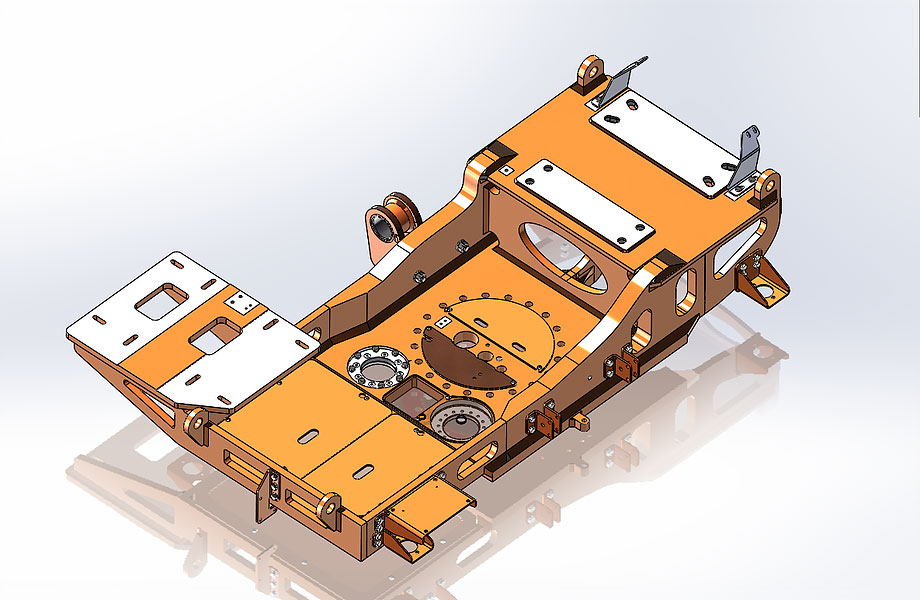 The improved structural architecture achieves greatly reduced stress in critical areas through the use of solid plate material, placing added material in stress-prone areas.