Steve Bowen has now been with us for 8 months and in that time he has been part of a team who has helped revolutionise our parts and stock system.
One of MD Ivor Thomson's long term projects has been to build up a spares inventory, minimising the time it takes to fix a customer's wind or solar PV system. Natural Generation now have over £1 million of its own parts in stock, on the shelf across Cornwall, Bristol and Scotland.
"The biggest hold up in fixing our customers' systems, apart from the weather, was usually waiting for spare parts" says Ivor "and it often meant two trips to a site instead of one. The best thing we could do was to have all the right parts in stock."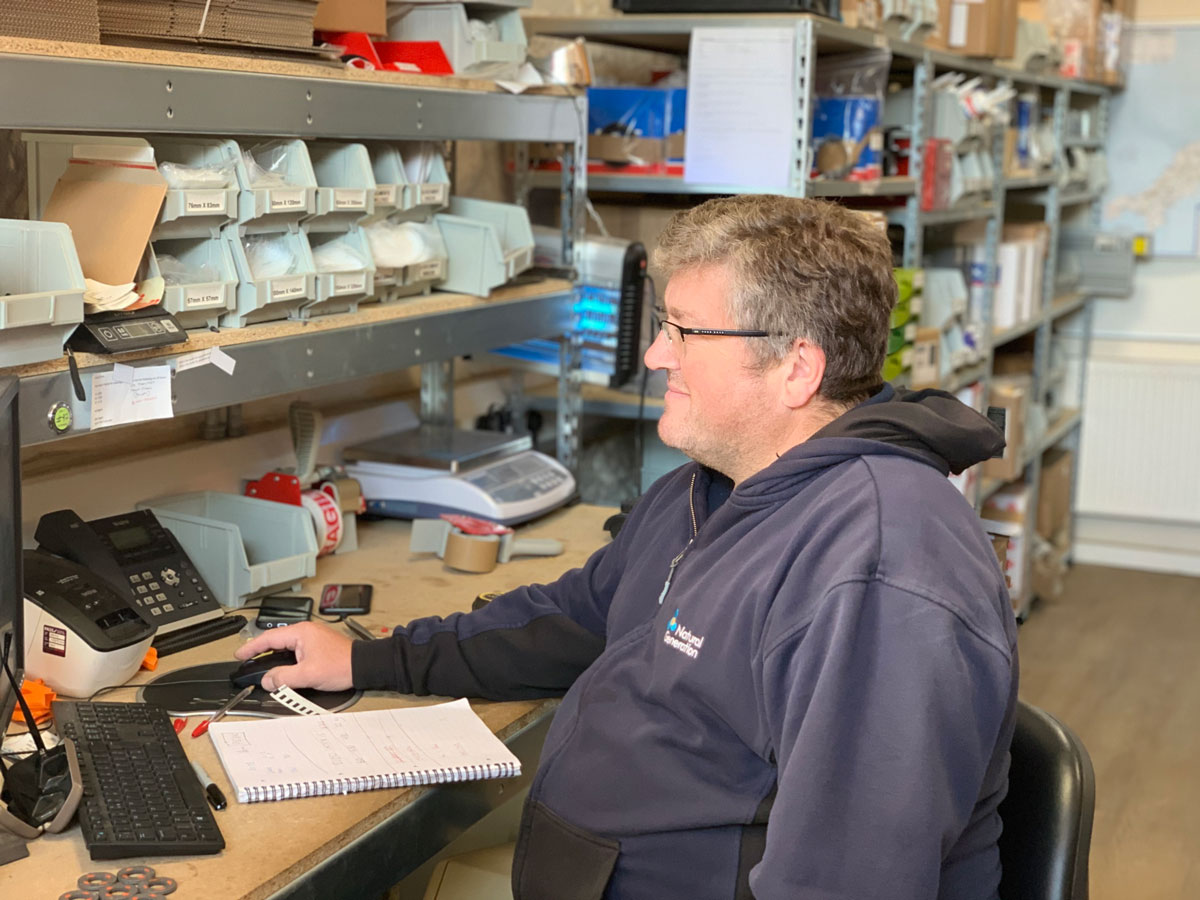 Now, when our technicians go to a call out they can take all the parts they are likely to need with them. Steve is part of the purchasing team at Natural Generation's head office who manage stock levels and negotiate the best deals on parts, savings that can be passed on to you, the customer.
We also hold parts for the larger workshop jobs, such as bedframe and shaft replacements and blade upgrades.
"Remote diagnosis, better procurement and smarter stock management are just some of the ways in which we have improved the cost to the customer of a turbine failure over the past couple of years" says Ivor. "Technicians arriving with all the parts they need to finish the job in one go also means they spend less time on the road and more time fixing turbines. It's better for us and better for the customer."