With 1st generation blades, when the threaded rod fails it generally causes significant internal damage to the blade itself, destroying parts of the rib structure which would usually support the blade.
Following the demise of Endurance the only solution was to install a new set of circular root blades imported from China with subsequent extensive down time and huge cost implications. Natural Generation partnered with a specialist company and a full refurbishment and upgrade for the existing blades and blade holders was introduced. To date we have successfully installed over 40 sets of blades on an exchange basis, keeping those turbines operational. The installed cost of these exchange sets is significantly cheaper than a new circular root set of blades.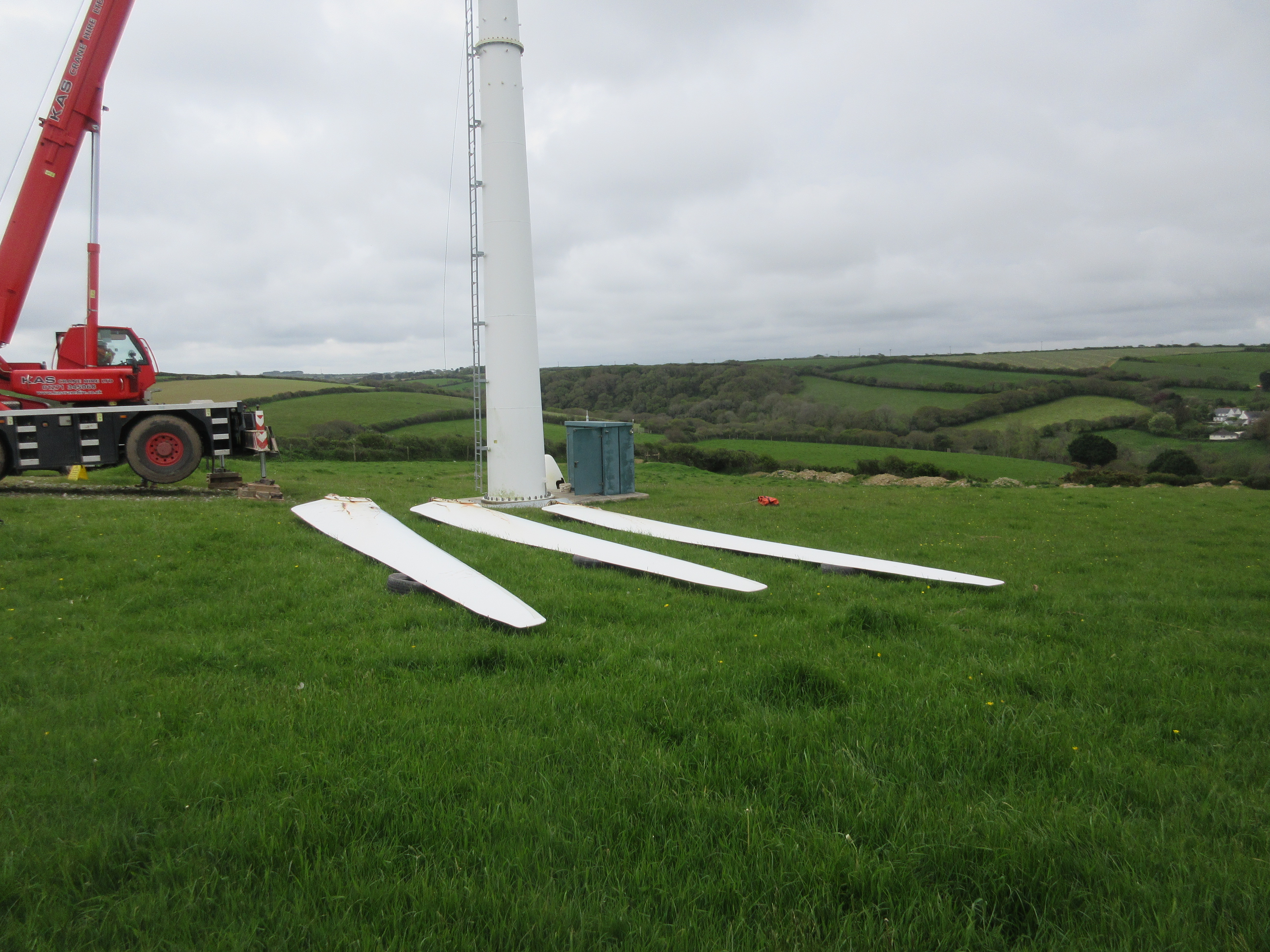 Natural Generation carry **stock of refurbished blades which have been upgraded to accept the Generation 2 encapsulated spring tubes, so any future threaded rod failure is limited to exchanging just the spring tubes.
All blades have been fully refurbished, this includes re-balancing, stripping off the paint and checking for imperfections in the fibreglass and internal investigation with a camera. Also the blade holders are stripped to bear metal, crack tested and repainted.. These exchange blade sets are supplied with a warranty (terms and conditions apply)
If your blades have been damaged by external force or shown signs of wear to the blade, Natural Generation will be happy to inspect and quote for any blade refurbishment/fibreglass works .
If you would like to discuss this process in more detail, please call us today on 01872 570 700
** Stock subject to demand, install times subject to weather conditions and workload.