At Natural Generation green energy maintenance is at the heart of what we do. We're passionate about renewable energy. Our operations and maintenance division looks after hundreds of customers across the UK.
We are proud of our skilled wind engineers. Working at height and in tight spaces is a tough job. We make sure our teams receive the best training and are best equipped to deliver world class service in these extreme working conditions. Our field engineers, located across the UK, are backed up by an office team who organise and monitor maintenance work from our head office in Cornwall.
By choosing Natural Generation for your wind turbine O&M you can be sure that you will benefit from years of efficient generation and maximum return on investment.
O&M Wind division
Natural Generation offers high quality scheduled and unscheduled maintenance to ensure maximum generation and return on investment. We have O&M teams in place in England, Scotland and Wales to respond to any breakdowns and ready to manage scheduled maintenance.
Choose to work with our wind O&M division you will benefit from;
| | |
| --- | --- |
| Time served electricians and mechanical engineers | Employed directly by us to ensure technical ability gained through vast industry experience |
| Scheduled servicing | Regular servicing and inspection reports |
| Fast response | Reactive maintenance |
| Refurbishing service | Full refurbishing service |
| Access to the team | Specific problem solving |
| Remote | Online monitoring |
| Readily available | Spare parts and components |
We keep our training up-to-date so you can be assured of a reliable service. Our engineers come armed with the most recent knowledge and a large array of spare,s ready to address any situation.
Natural Generation's team of field engineers are on call every working day of the year including weekends and bank holidays for which we always provide emergency cover.
In-house Support
Our in-house O&M support team continually monitor turbines online from our base in Cornwall. From here they co-ordinate the O&M activity across the UK ensuring the right technicians and the right equipment are in the right place at the right time.
We deal with breakdowns, failure and force majeure or any other unpredictable occurrences by following our standard Operations and Maintenance processes which are;
Constant monitoring during working hours (including weekends)
Engineers on stand-by for emergencies out of normal working hours
Remote fault resolution
Re-active maintenance
Fault resolution according to the pre-agreed service level
| | |
| --- | --- |
| Proactive remote monitoring | We'll spot any problems and deal with them promptly and effectively |
| Close working relationships with key manufacturers and suppliers | Regular servicing and inspection reports |
| Reporting | Monthly & yearly production and availability reporting, breakdown and service reporting |
| Health & Safety | Full H&S consultancy CDM 2015 compliant |
| Vehicle tracking | To ensure we can get the best person to your site as quickly as possible |
| Communications | Regular and accurate communications and updates on open faults |
| In-house back up | From our technical teams and energy advisors |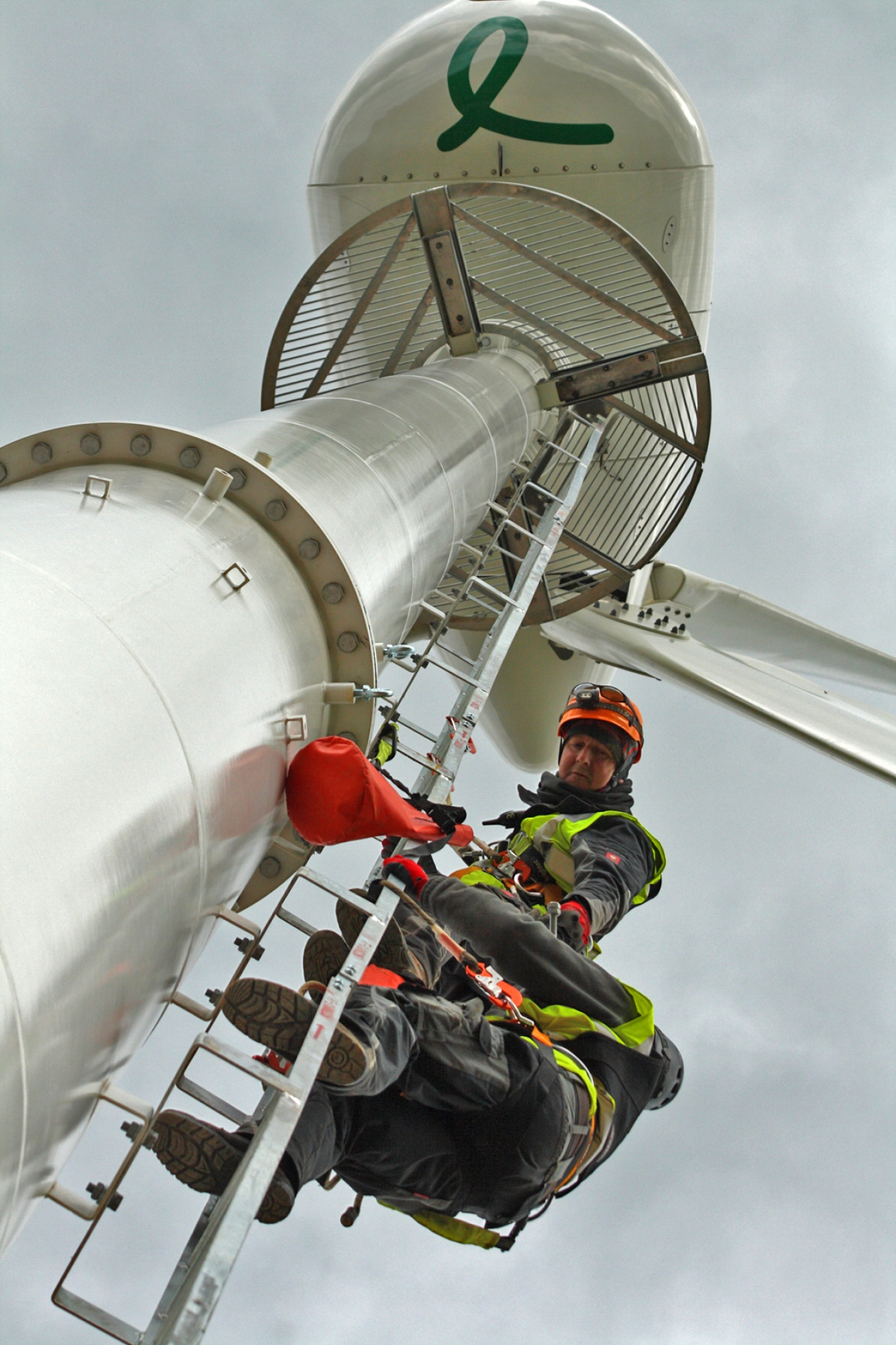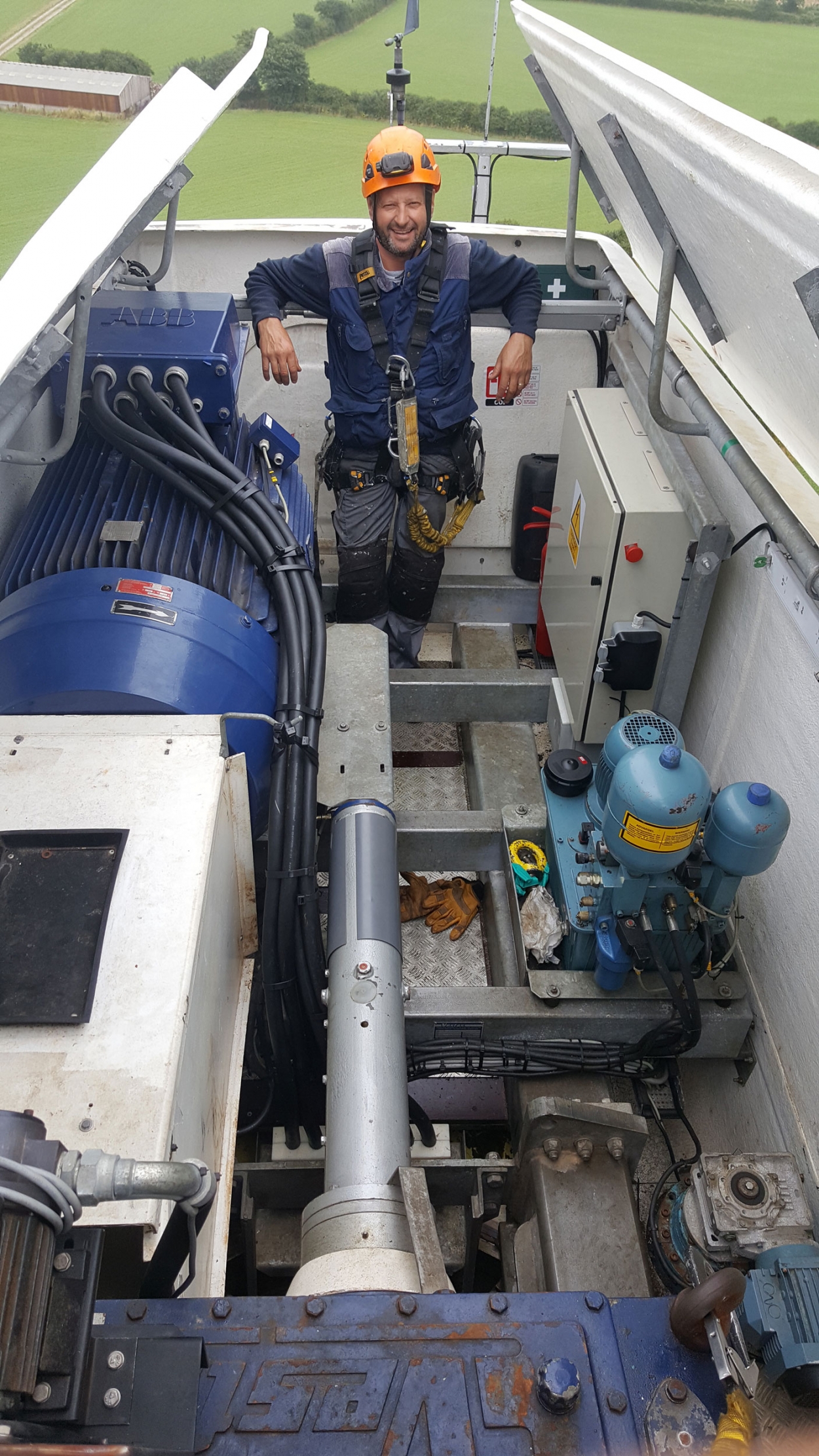 Wind Turbine Annual Service Plans
---
Unscheduled Maintenance
We offer a maximum 48 hour response time for turbines – invariably we are there within 12
Scheduled Maintenance
As part of your annual package we will carryout the required amount of services in line with the manufacturers requirements. Our technicians are qualified to carry out warranty service checks on most makes of wind turbine.
Reporting
Services for turbines include full reports with photographic evidence taken during the technician's visit and almost instant customer reporting using the company's bespoke on-site reporting app.
We will provide you with a report after each visit, be it a scheduled visit for proactive maintenance or a reactive visit for a call-out. Reports will include before and after photographs where appropriate along with field engineer notes on the situation and action taken. Photographs may include aerial and infrared images using our specialist kit.
Any follow up visits or activity will be reported on. Your reports will be emailed as pdfs and kept on your file in our office so we have a complete record of activity for your site.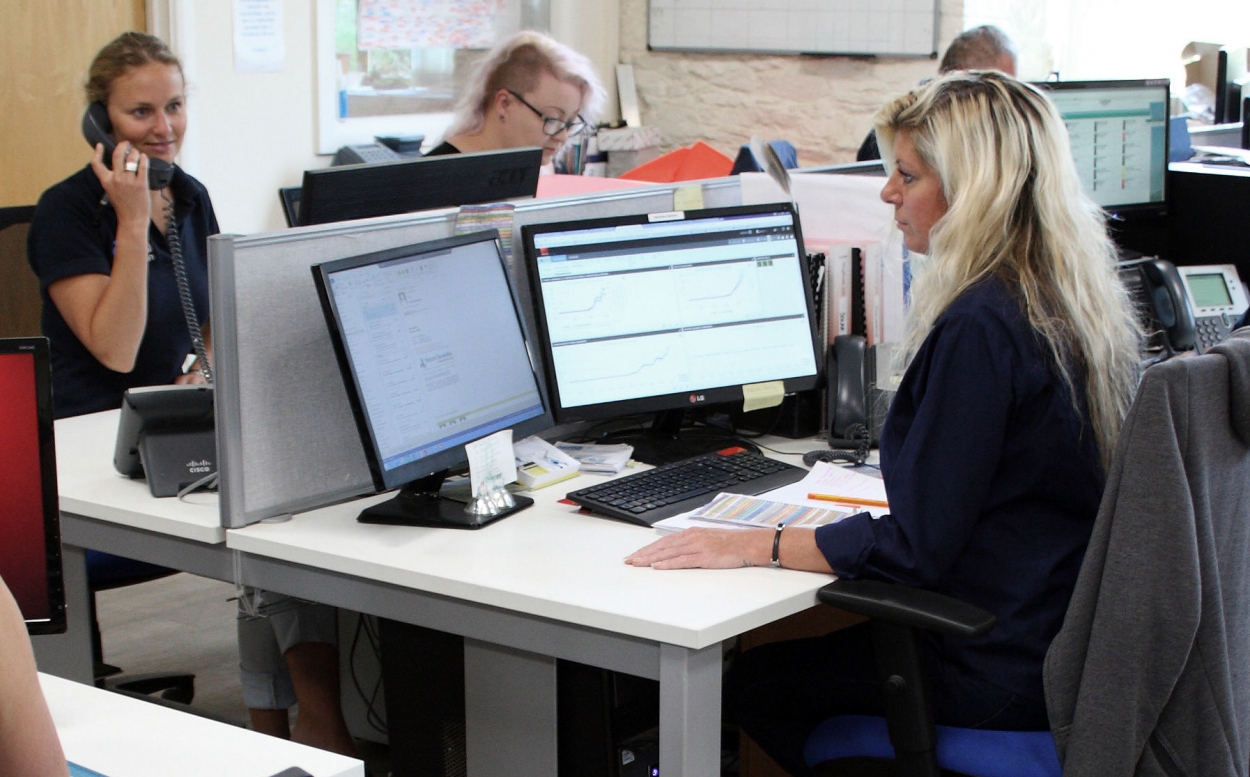 With Natural Generation's annual plans you'll benefit from priority reactive maintenance plus:
| | |
| --- | --- |
| Consumables | Service kits, oil, grease and oil changes and the required amount of services per year (depending on maintenance plan) |
| Preventative and reactive maintenance | Preventative maintenance schedules in line with manufacturers requirements (or more frequently if requested) Re-active response times as agreed in your contract |
| Fixed annual charge | A fixed price for turbine services with options to include an allocated number of re-active call outs |
| Fleet policies | Policies available for multi-turbine customers |
How to contact us
If you'd like to talk to us about your O&M give us a call on 01872 571700 alternatively email us at info@naturalgen.co.uk, we're happy to talk about your site, or sites, with no obligation.
We're very happy for you to talk to our current customers to get references and reports on our standards of work and if there's anything else we can help you with please just ask.